TB300 is the first self-standing tent from the TiiTENT brand, supported by 4 high-strength 7001 aerospace aluminum alloy poles that intersect to form a small vestibule space at the front and back. The large windows on the sides and vestibule give the tent a cat-like appearance, with the logo's claw print inspired by this design feature.
The TiiTENT TB300 has a sleek and attractive exterior, with a spacious interior measuring 300 x 400 cm and a height of 225 cm, allowing users to enjoy a comfortable and spacious camping experience without the need for an additional inner tent (included in the product). The tent also features large mesh windows on all sides, providing excellent visibility and airflow, allowing users to enjoy a natural and comfortable atmosphere indoors. In addition, there is a large vent above the front and rear doors, providing additional ventilation.
As a pure living room tent, the TB300 is versatile and its interior design and layout make it perfect for use as a lounge or entertainment room.
Furthermore, the TiiTENT TB300 also offers a one-room, one-vestibule sleeping configuration, accommodating a sleeping area measuring 280 x 220 cm and a height of 195 cm, suitable for a family of four. The vestibule space measures 150 x 300 cm and can be used to store luggage and important items, making your camping trip even more relaxing and comfortable.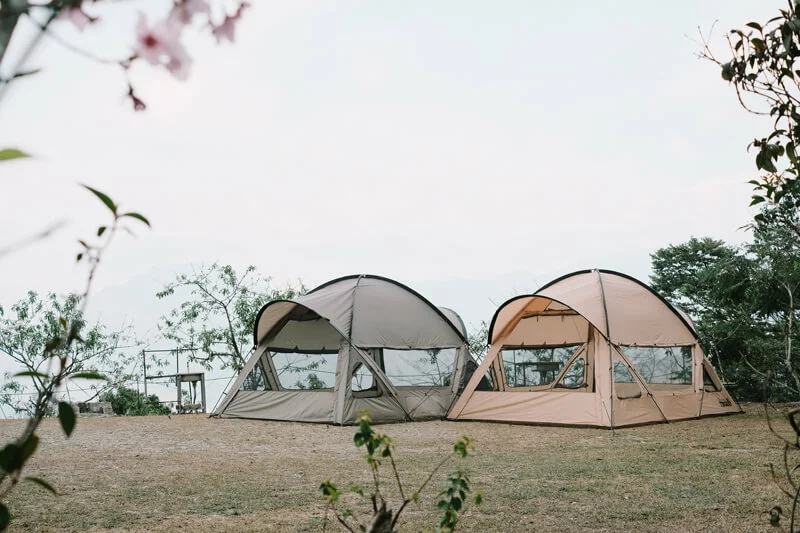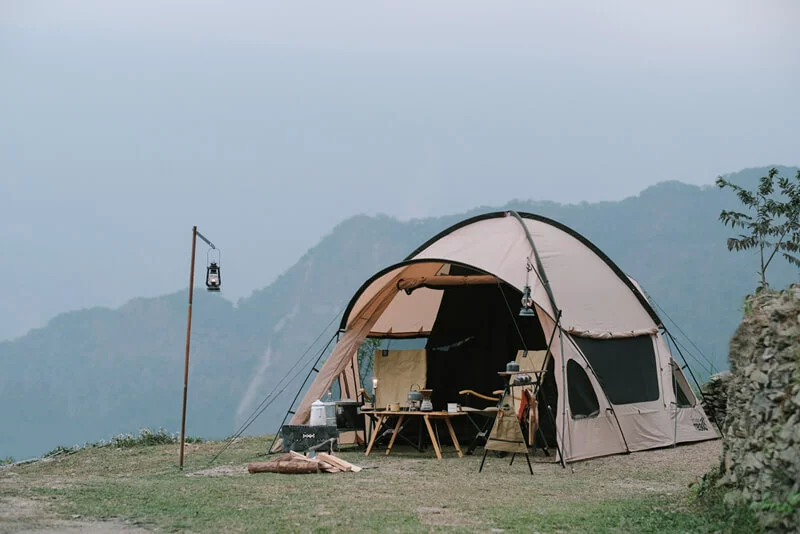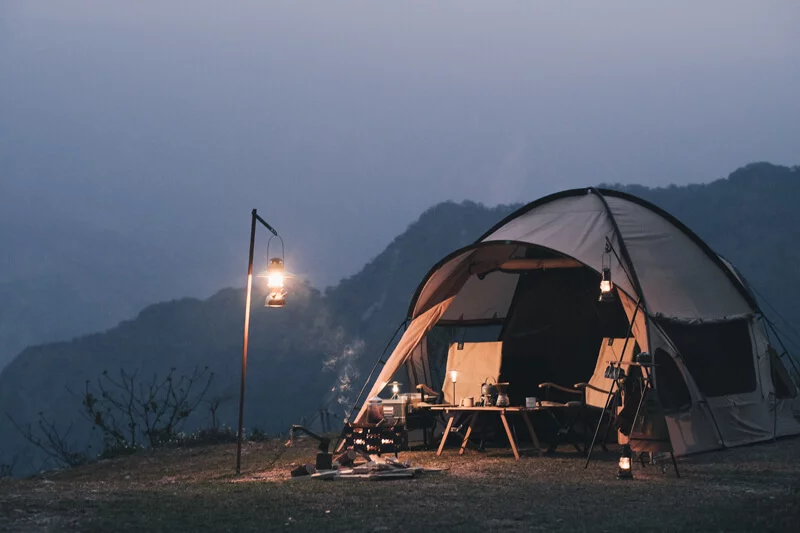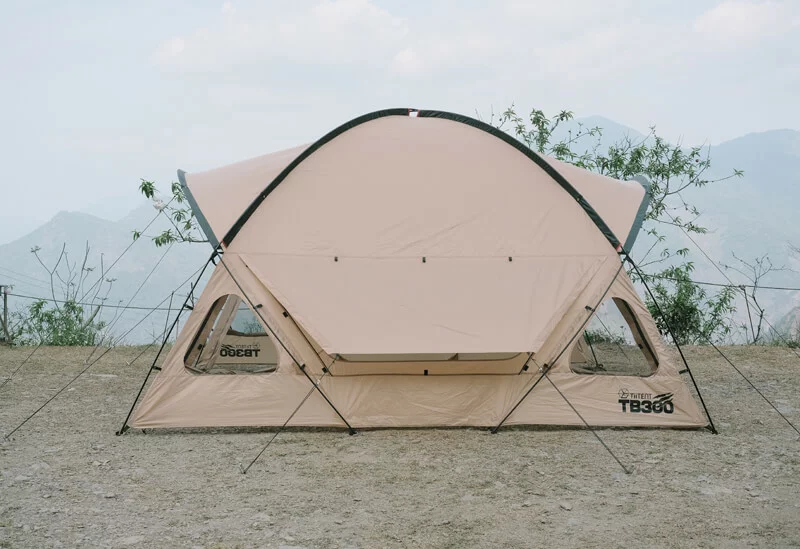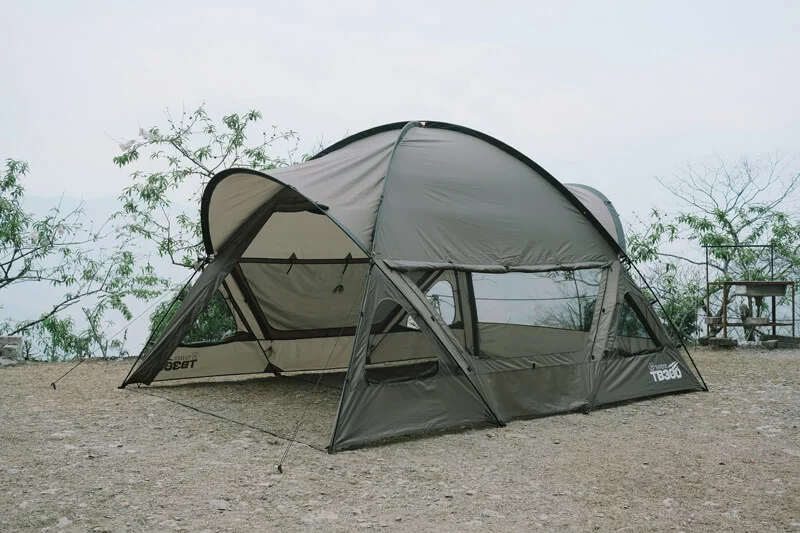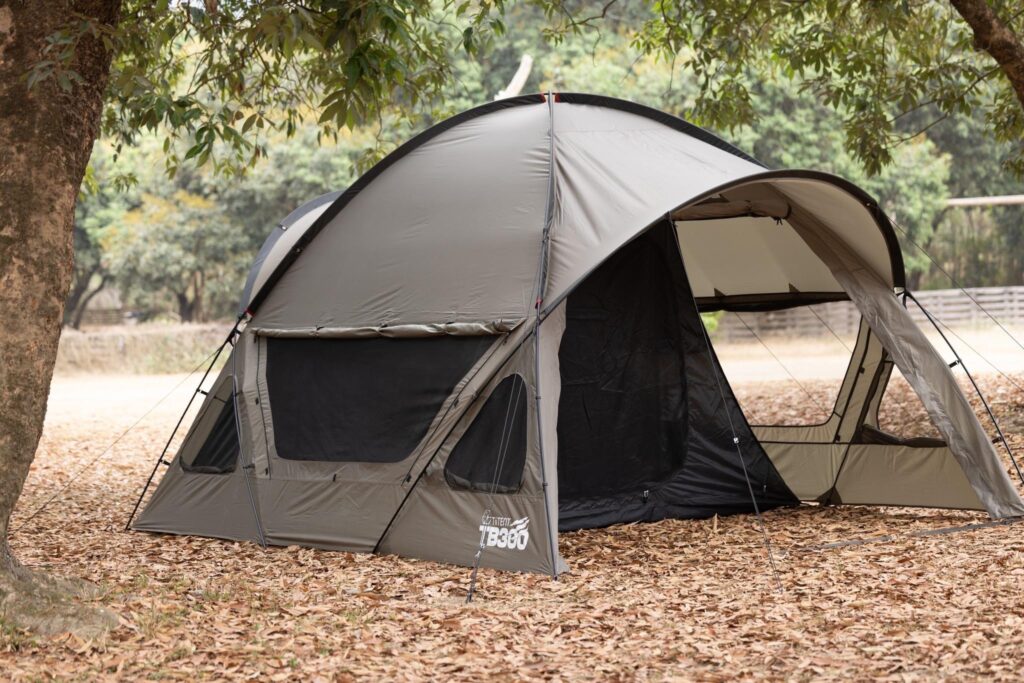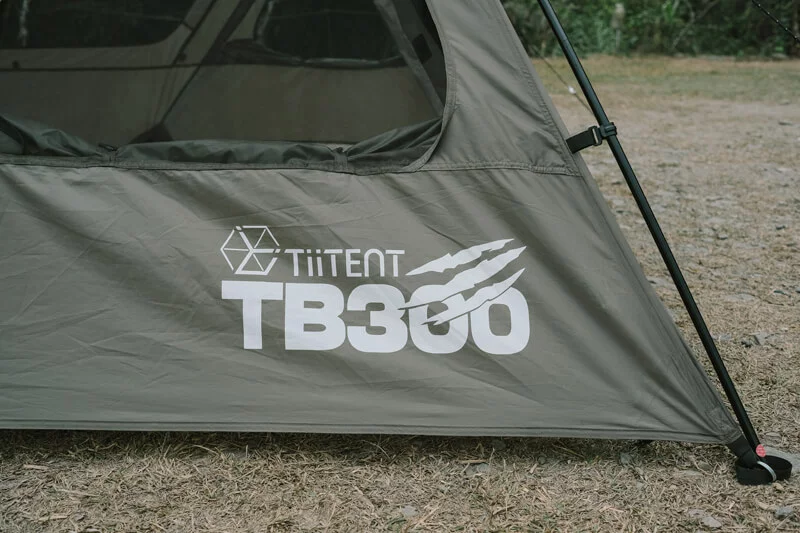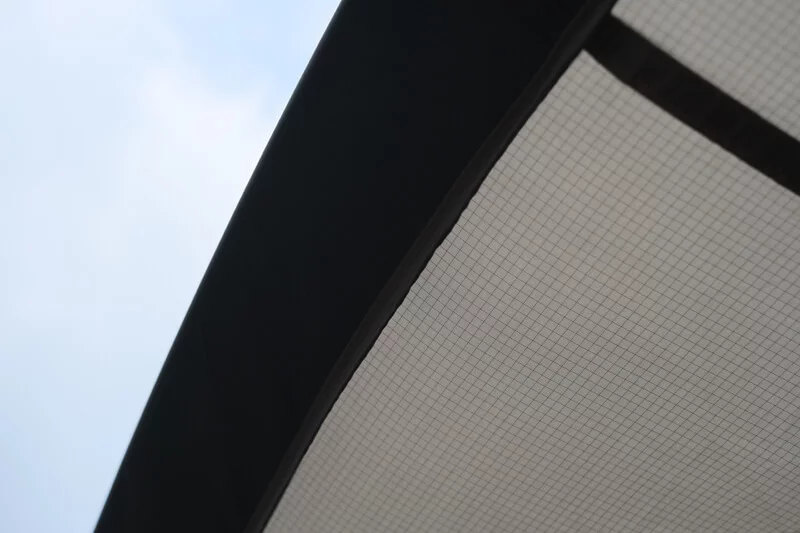 Large mesh windows create excellent visibility and airflow.
For vehicles with a height below 175cm, the TB300 is also suitable for use as a tailgate tent.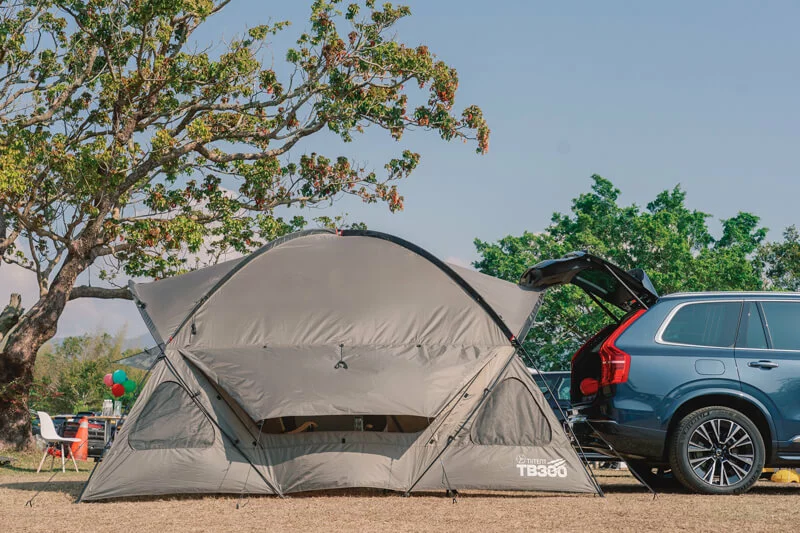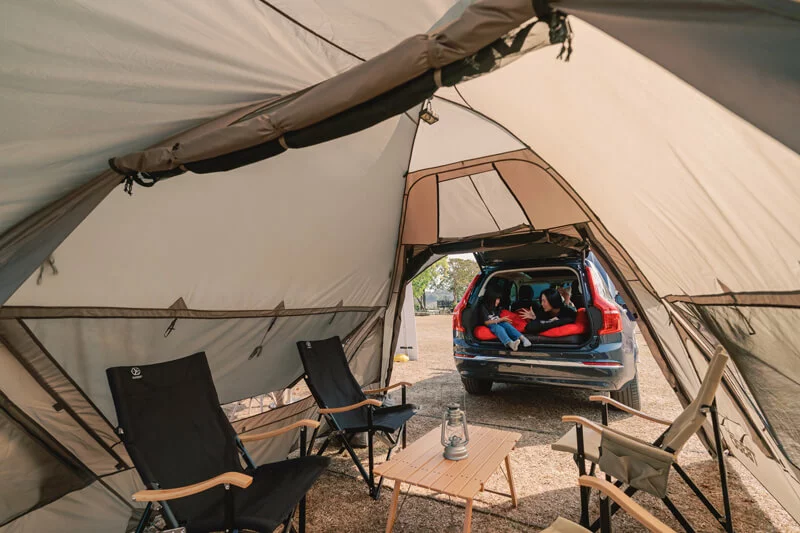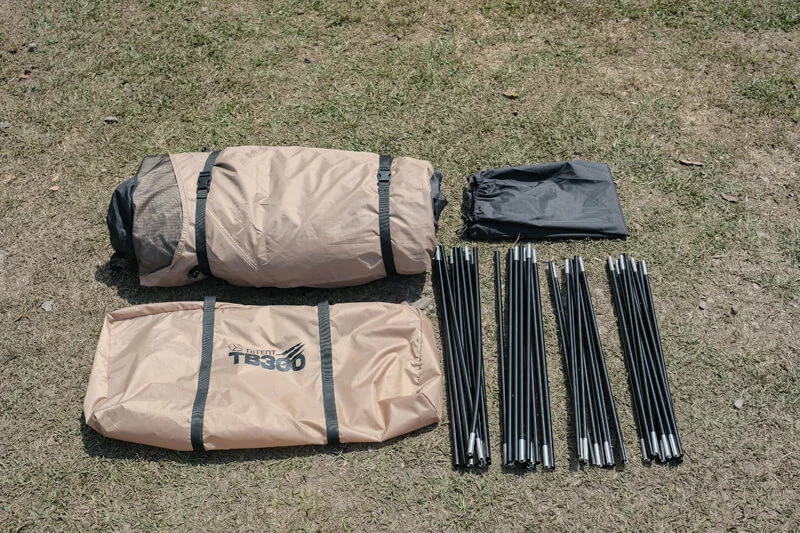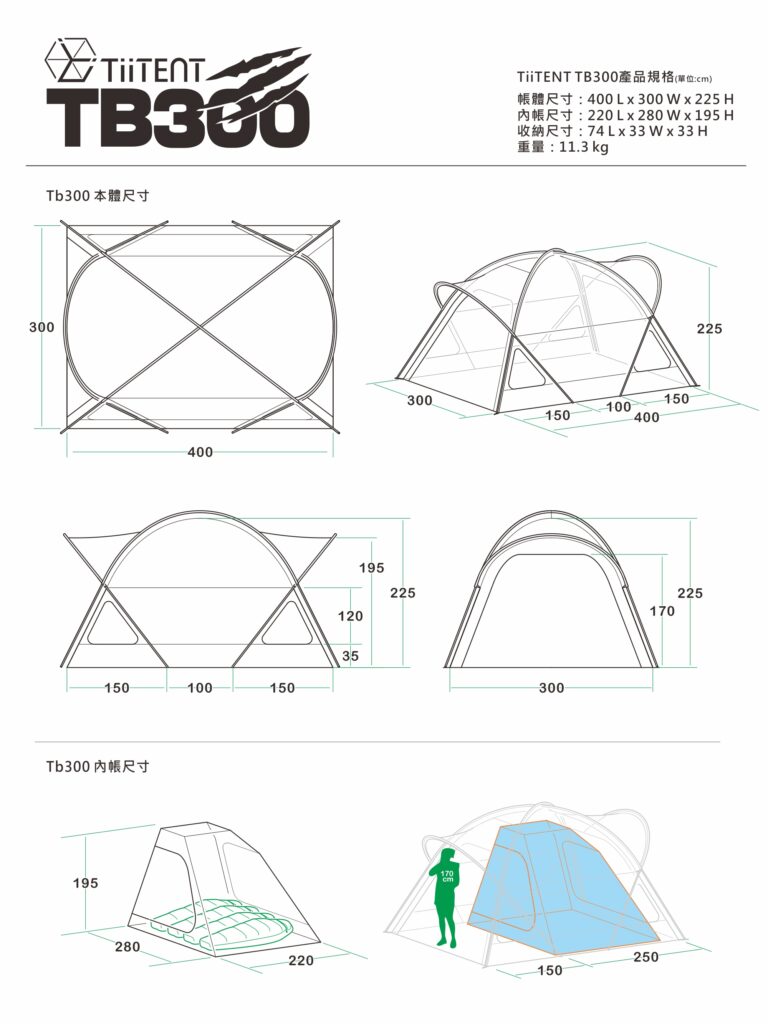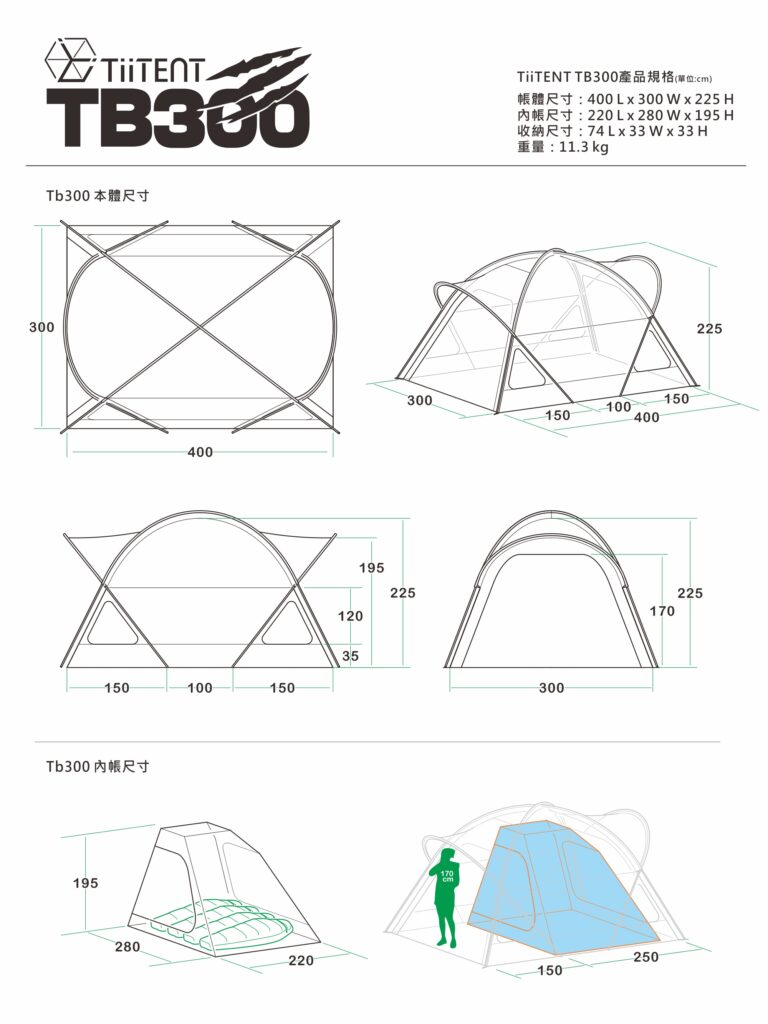 【Product detail】
Outer tent size:400 x 300 x 225 cm(H)
Inner tent size:280 x 220 x 195 cm(H)
Outer tent material:Tear-resistant 75D Polyester with silicone treatment on the surface,Water pressure resistant 3000mm
Poles:7001 Aluminum alloy x 4
Weight:11.3kg
Design by Taiwan
Made in China