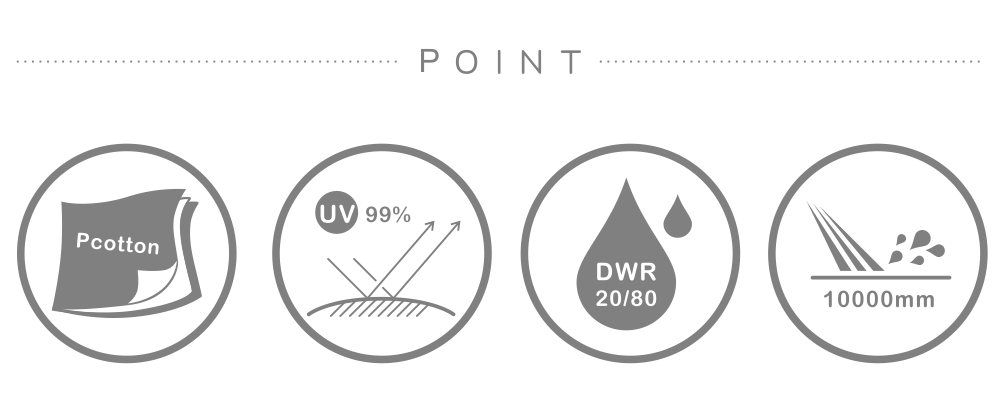 Pcotton Cloth
Retained the soft touch of cotton
UltraViolet Protection reaches to UPF50
DWR10/80 Durable Water Resistant
10,000mm water resistance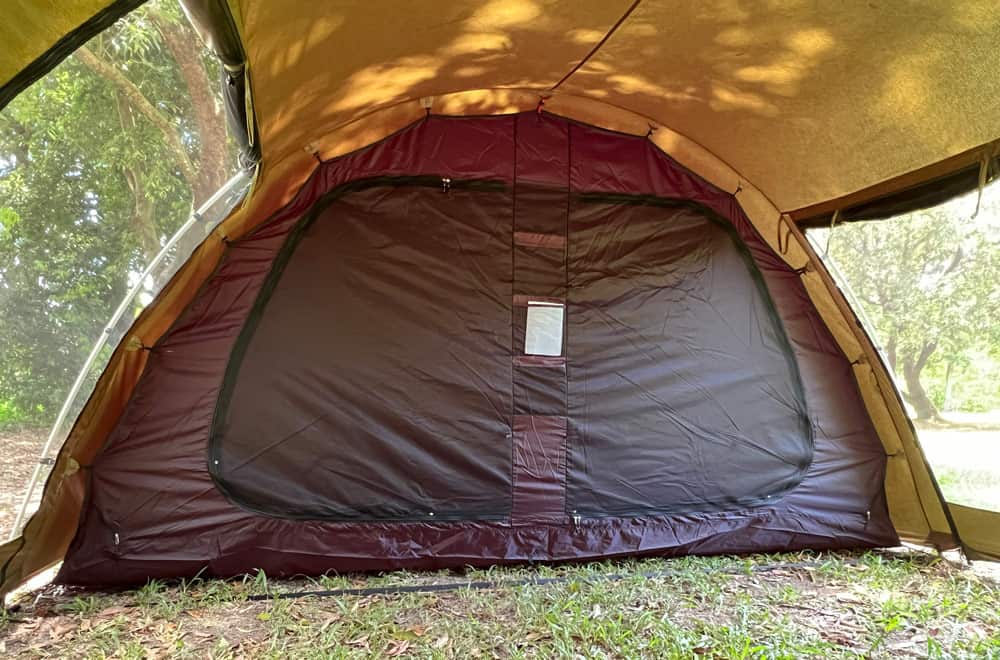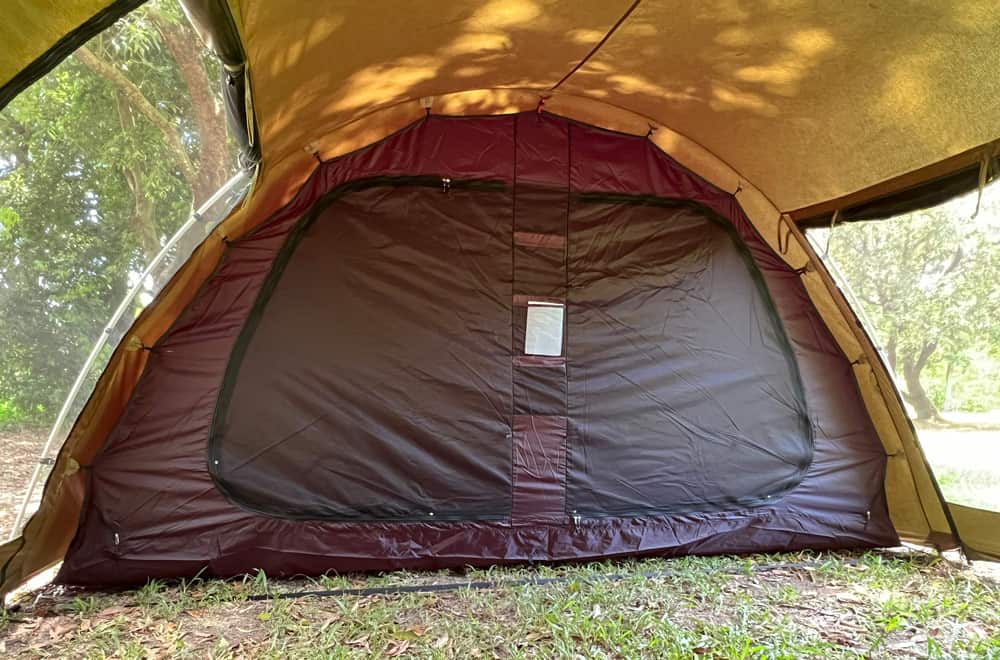 Pcotton cloth
Pcotton preserves the comforting touch sans
the heavy weight of cotton.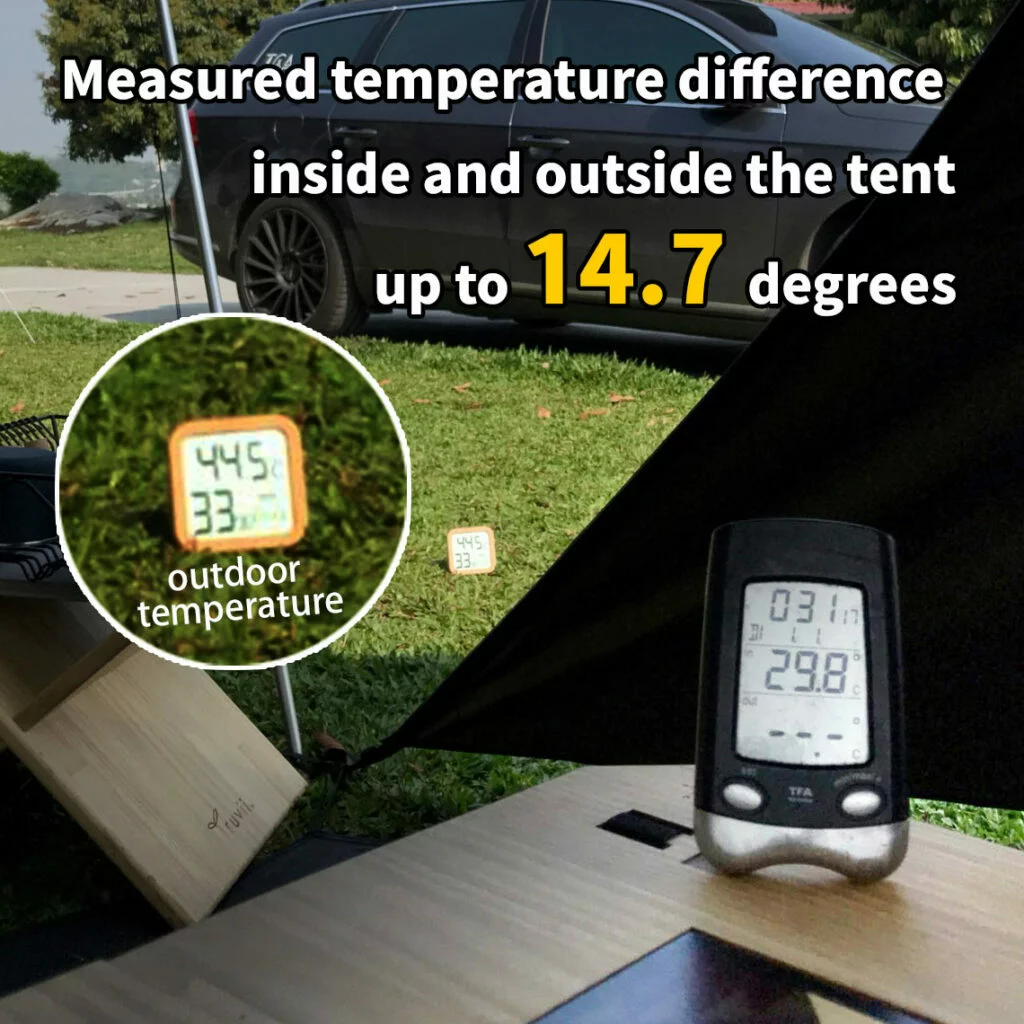 Tent Gauze/ Ventilation
The gauze wire can protect you from mosquitoes. And the tents are equipped with four doors and 10 windows. Bringing an electric fan, you can enjoy better ventilation against the sorching and humid weather.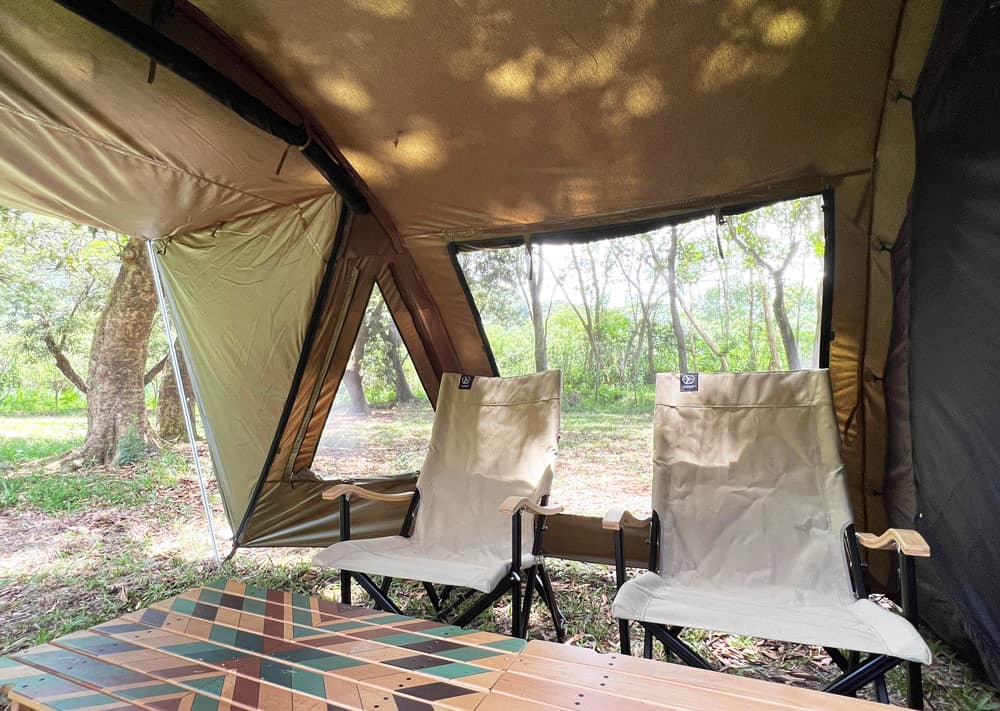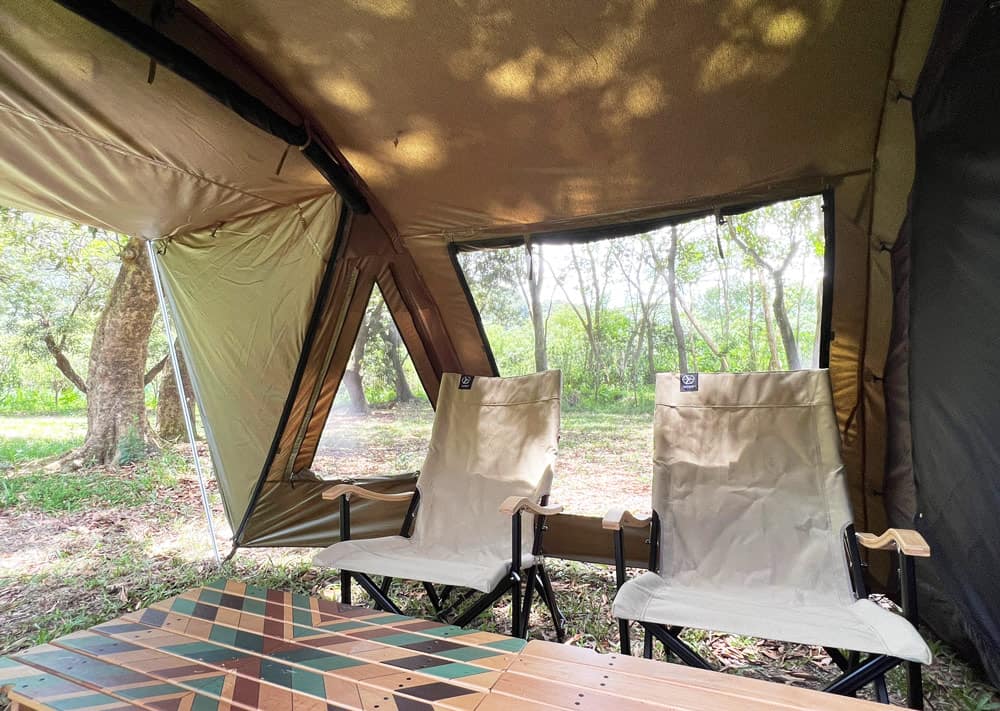 DWR10/80(Durable Water Resistant)
The water resistance can reach as high as 10,000mm, nearly 5 times than general umbrellas (1000mm), and can bear heavy rain.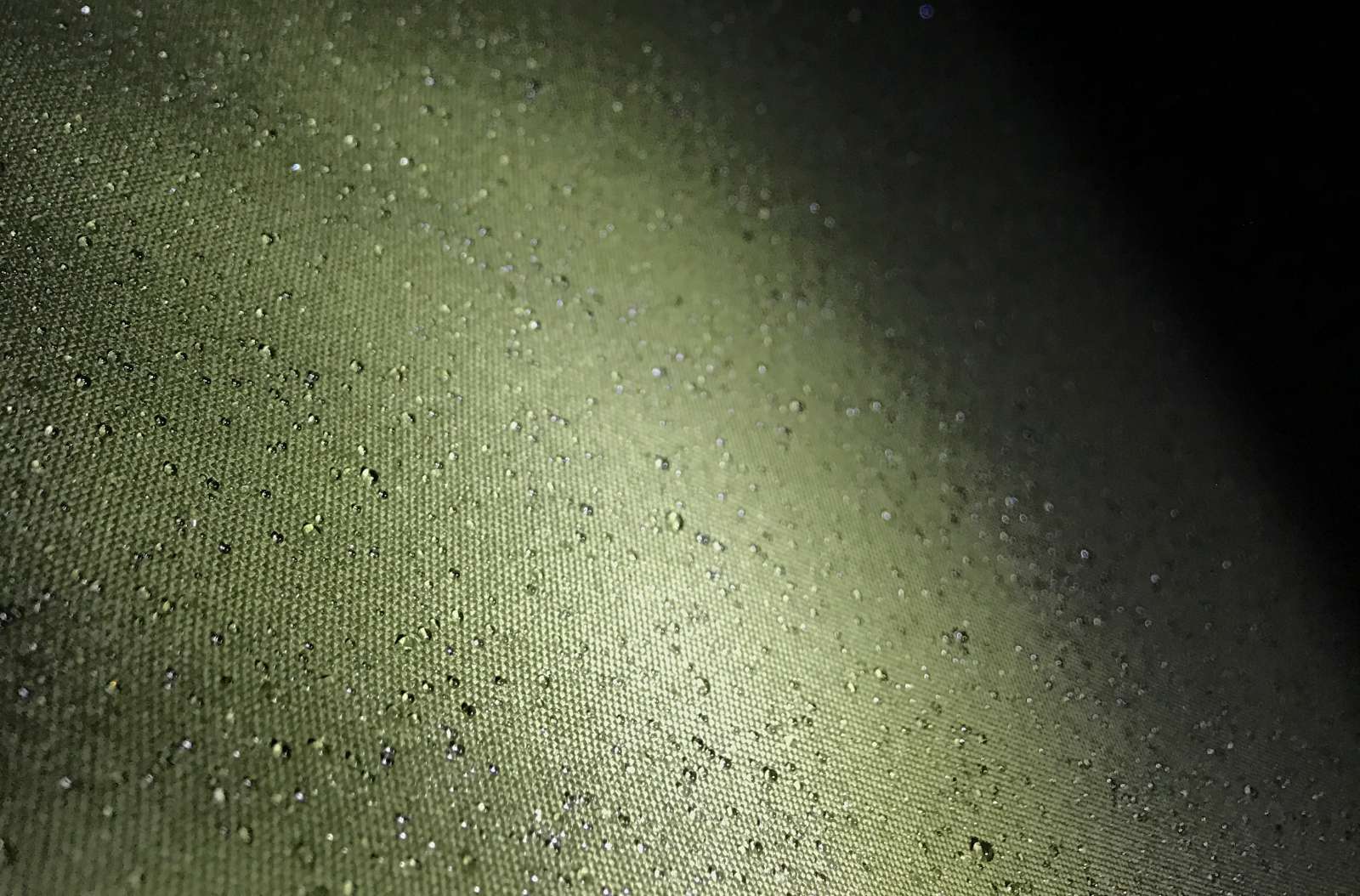 10,000mm water resistance