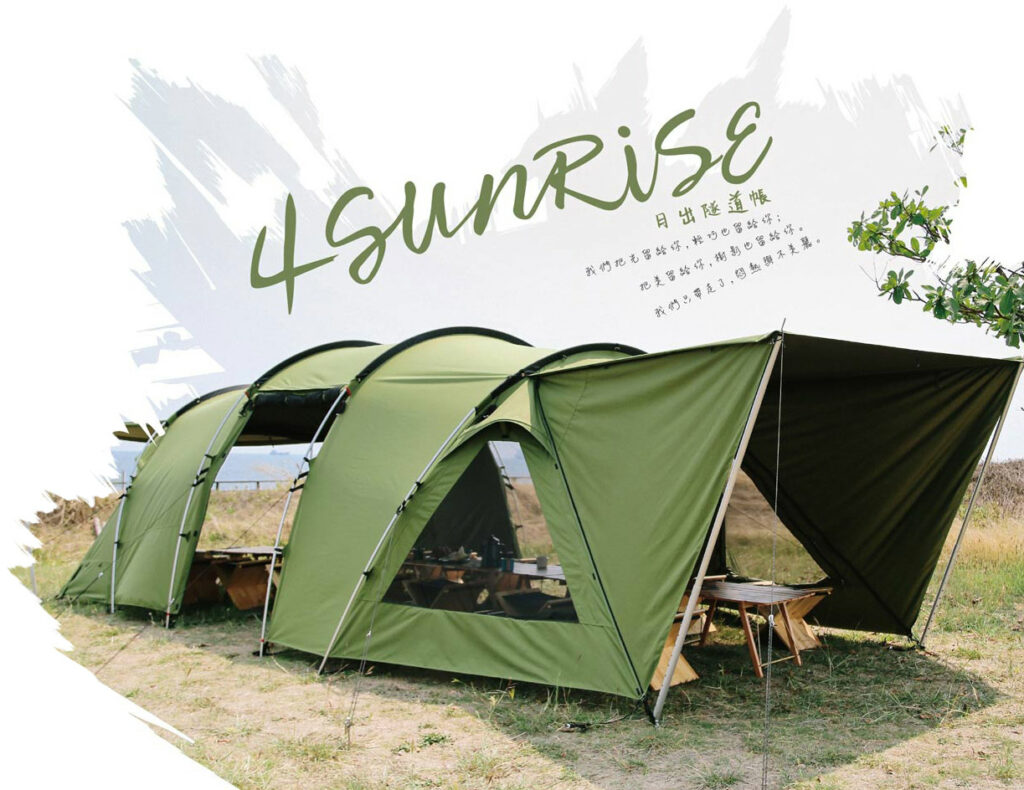 4Sunrise,For you. 
Technology and details have always come from human nature, making who we are.
Quicker, Larger, Better

Quicker Tent Assembling
Larger Comfortable Space
Better Tent Technology
In the morning, you wake up to the sunshine and the sound of birds twittering, creating the most chill moment. TiiTENT brings you the most comfortable experience in the great outdoors. The MIT cotton touch cloth can avoid heat, making the sunshine enjoyable.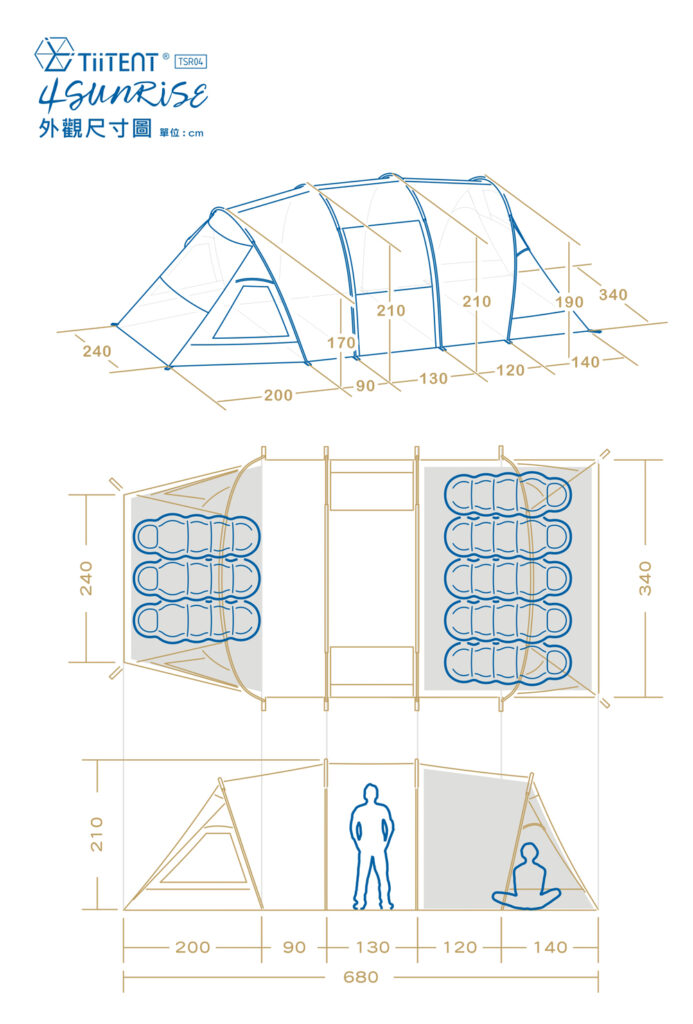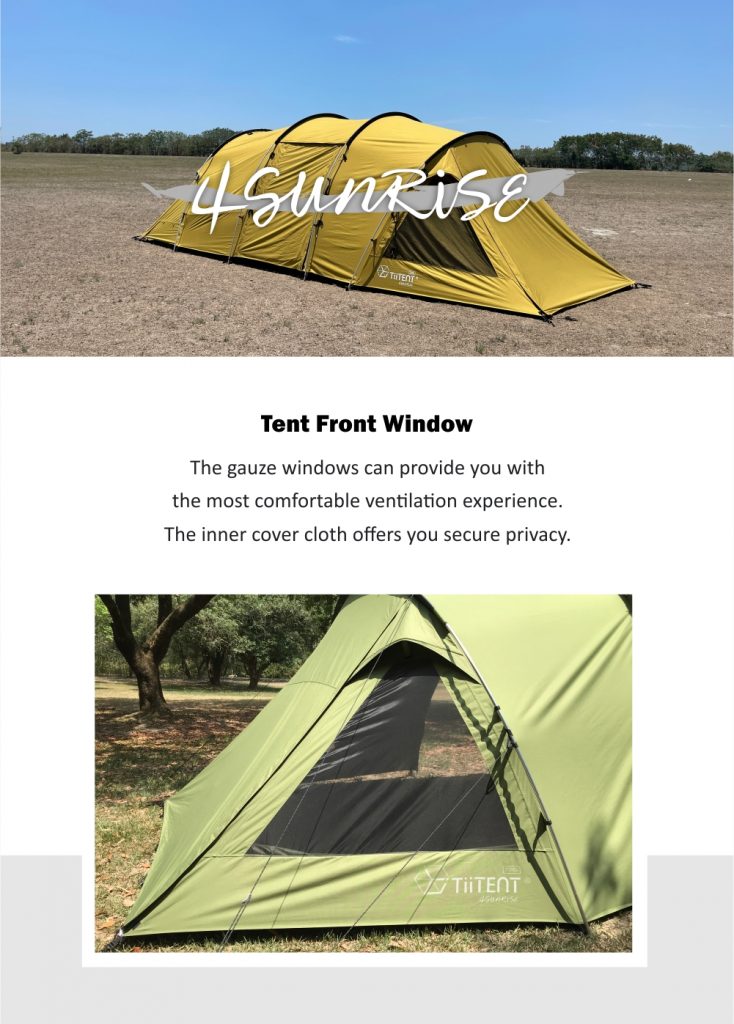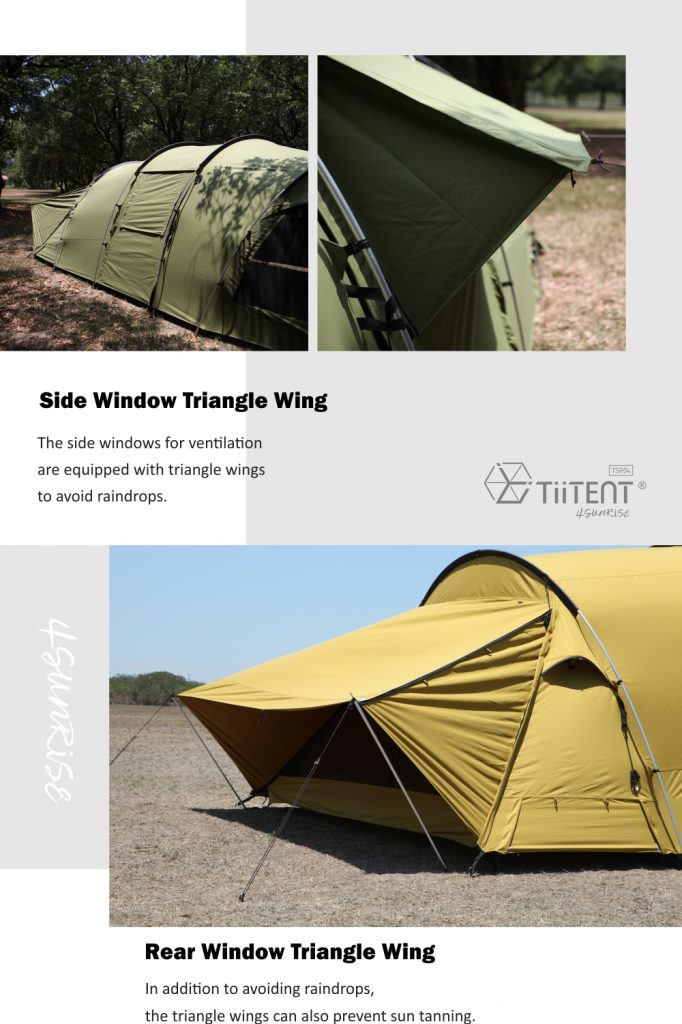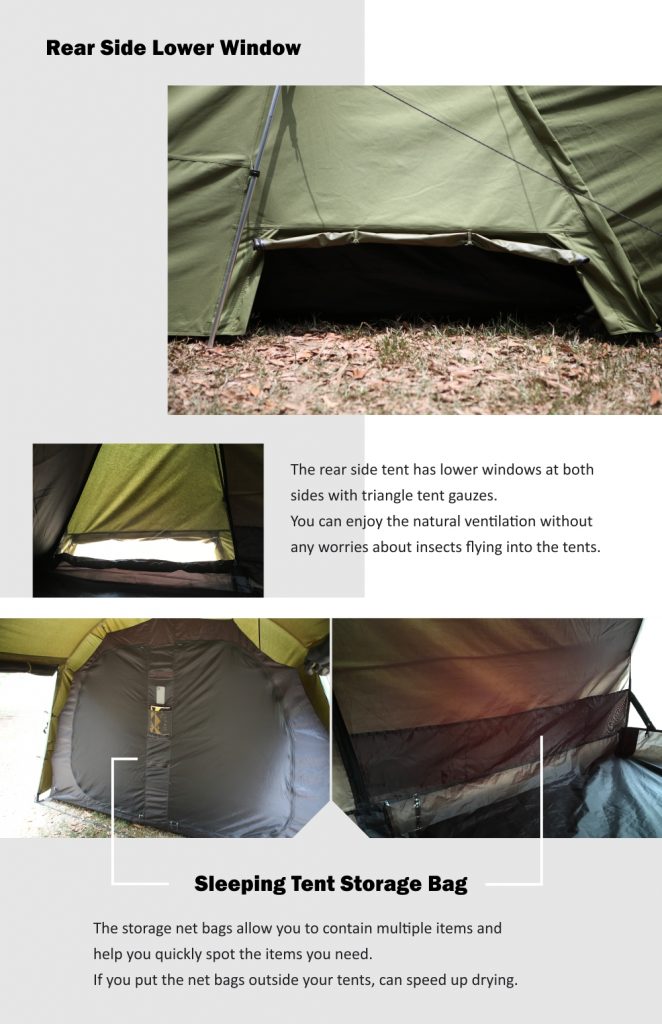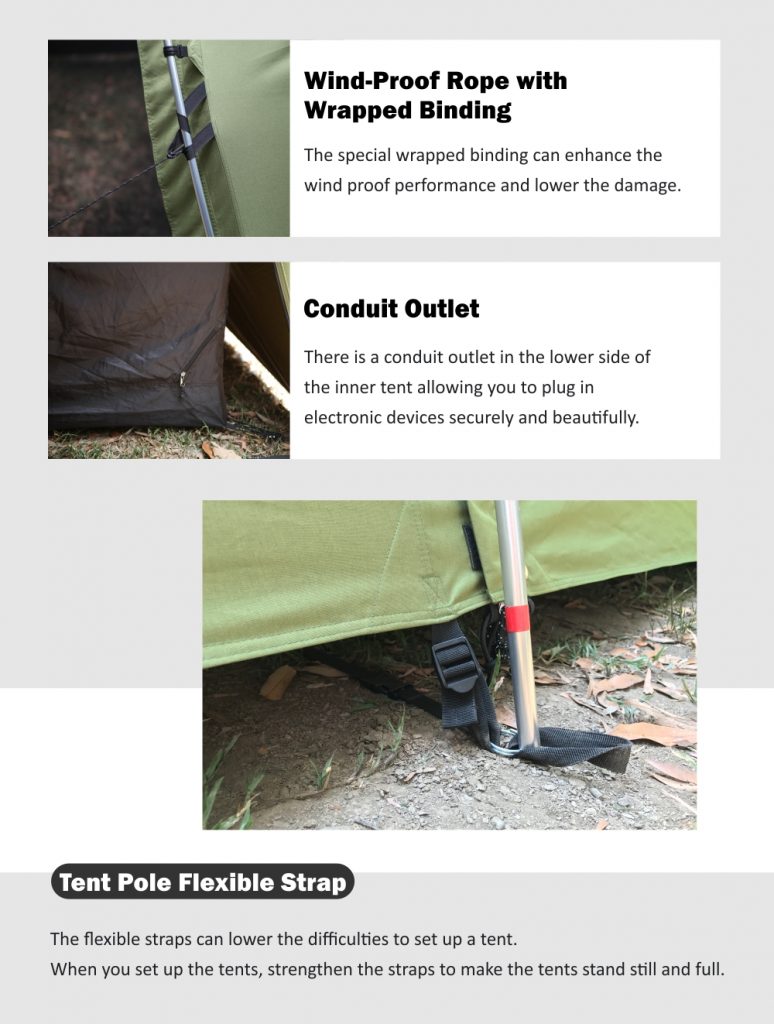 Fast Tent Set Up
The user-friendly design allows you to set up the tent with four tent poles and tent pegs.
Solid and Endurable Tent
TiiTENT 4sunrise tunnel tent poles are made of 16mm 7001 titanium is one of the most solid commercial alloys. They have the sound erosion resistance, mechanical properties and anode reaction. The refined grains also improve the deep drill performance.
Environmental Friendly
TiiTENT to pursue environmental friendly initiatives not to use silver and black pastes.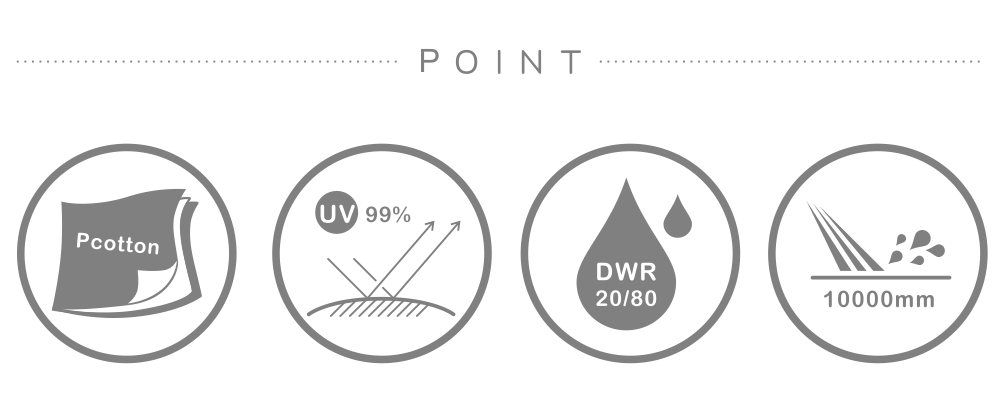 Pcotton Cloth
Retained the soft touch of cotton
UltraViolet Protection reaches to UPF50
DWR10/80 Durable Water Resistant
10,000mm water resistance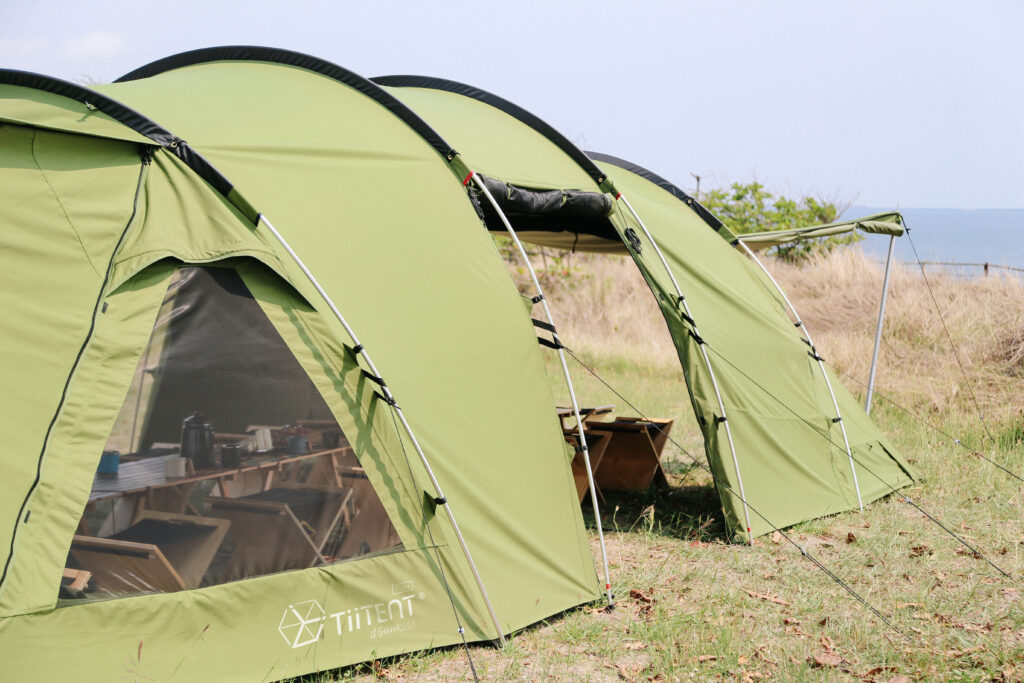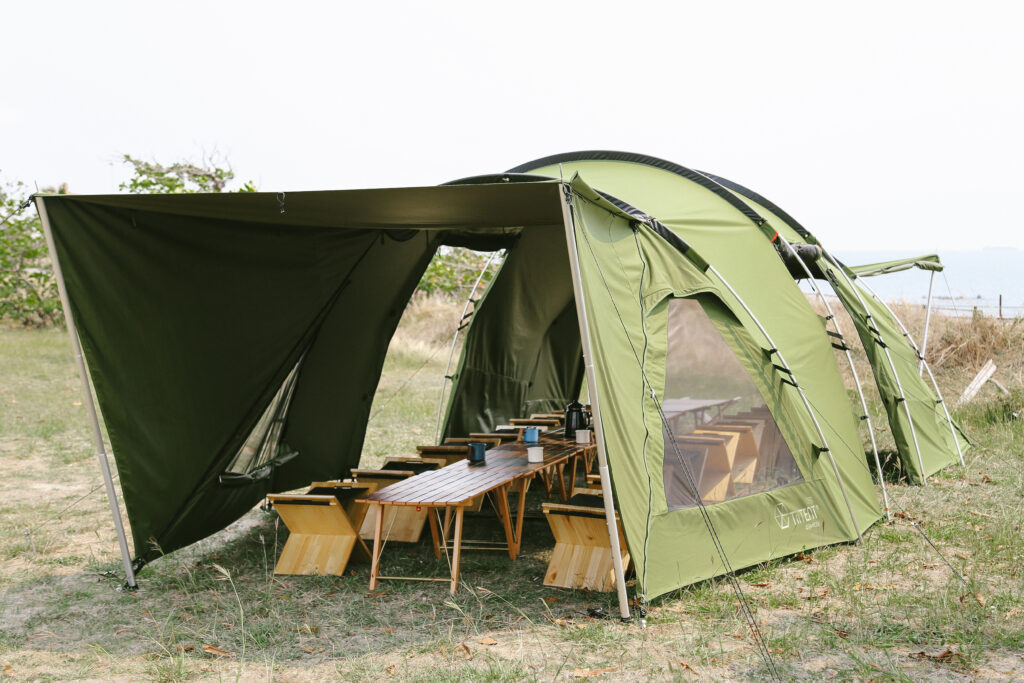 Pcotton cloth
TiiTENT adopted top light-weight cloth, and retained the soft touch of cotton.
It can effectively avoid the heat and let in light.
Sound Heat Proof
TiiTENT has invented Pcotton light cloth against the humid and scorching weather in Taiwan. Together with the waterproof coating, the TiiTENT sunrise tent cotton sunrise tunnel tent can reduce as much as 10 °C, offering you the most cozy camping experience. 
Outstanding Waterproof
Pcotton can withstand 10,000 m/m of water per square inch, it is a proven fact, with machine examination, that the waterproof performance is approximately five times greater than umbrellas.