Made of 6061 aluminum alloy material with anodized surface treatment, featuring thickened wall for durability and strength.
Adjustable length from 140 to 210 cm according to the needs.
Equipped with snap locks for quick length adjustment.
With a positioning guide for easy operation.
The end of the pole is designed with a notch for securing the tent rope.
The aluminum alloy cap can be loosened for drainage during rainy days.
Comes with a bottom protection cap.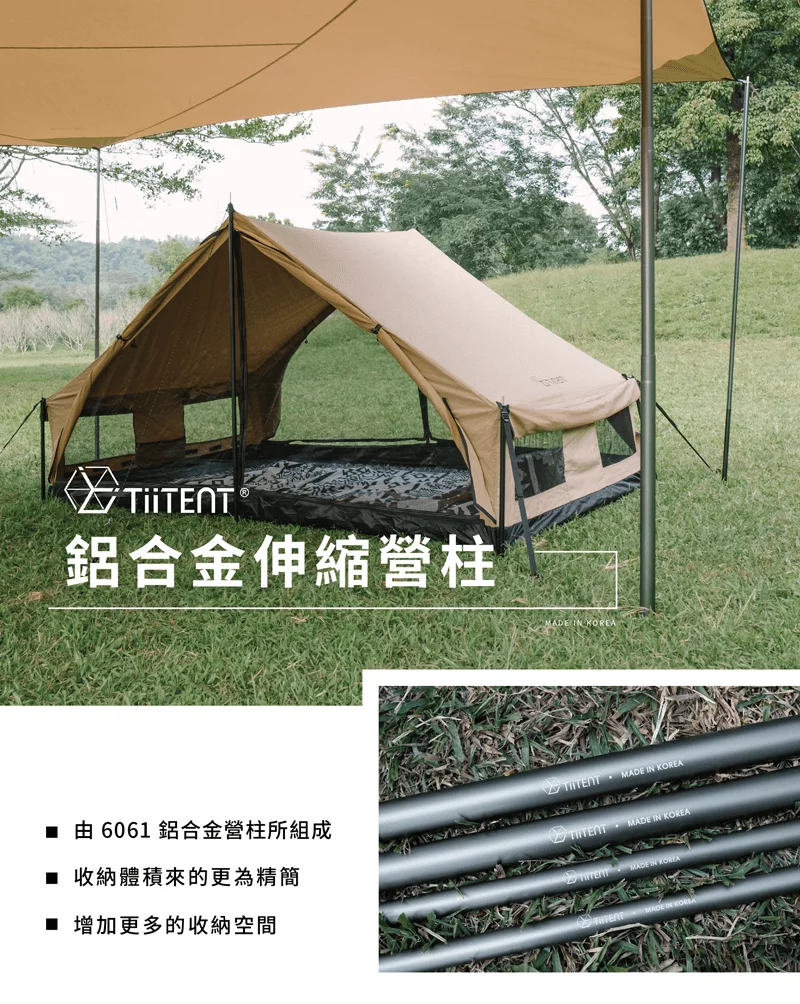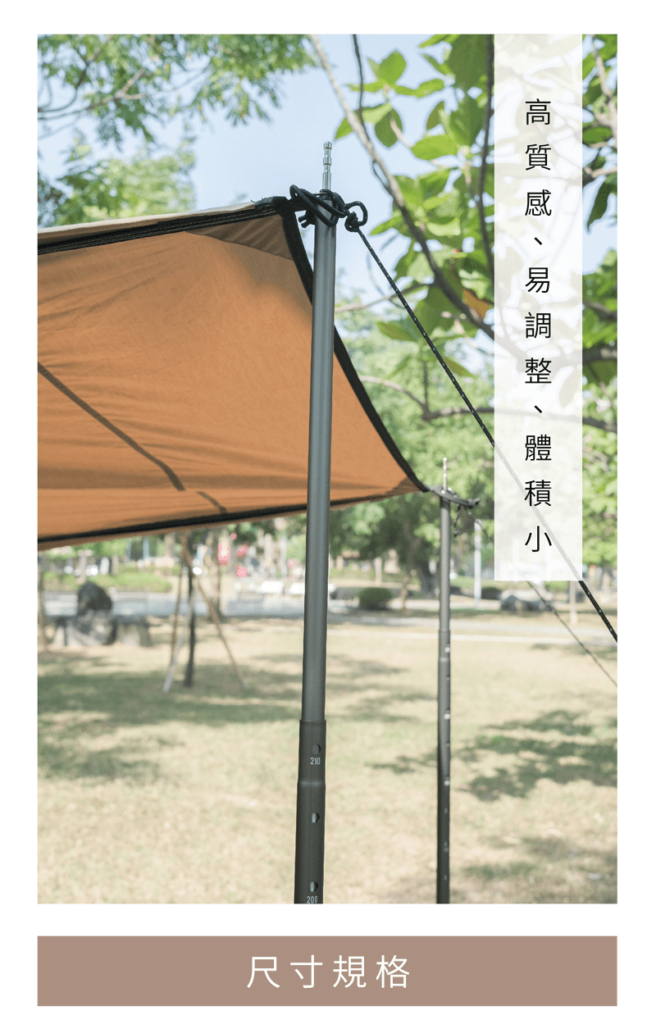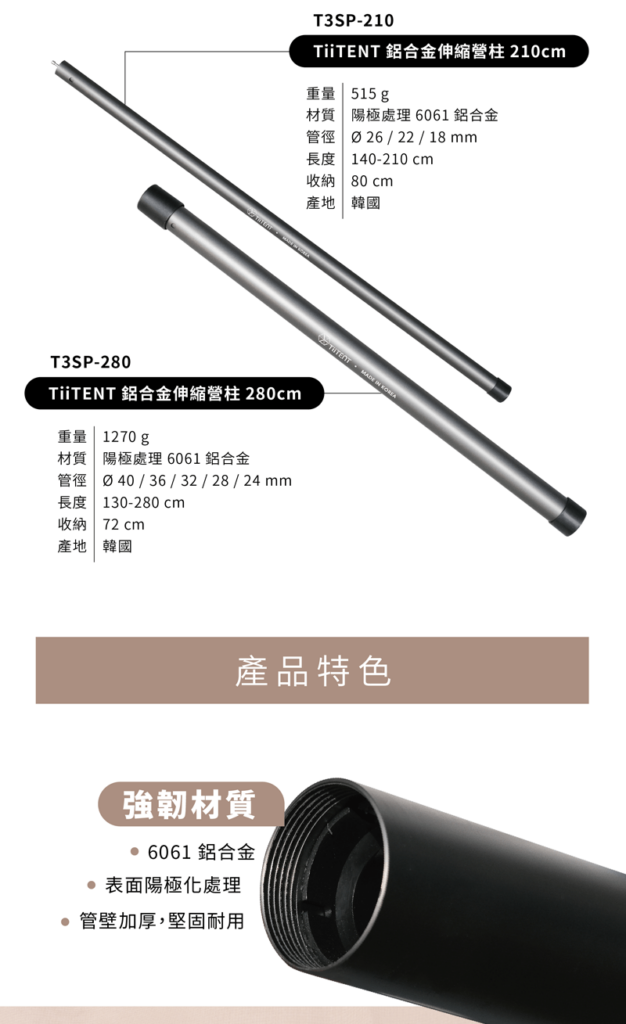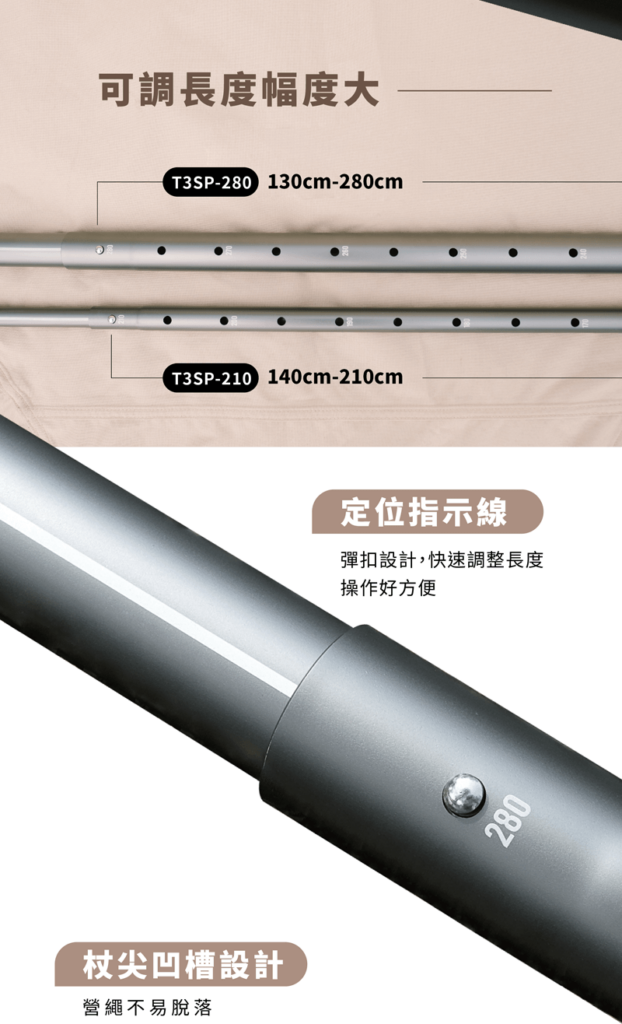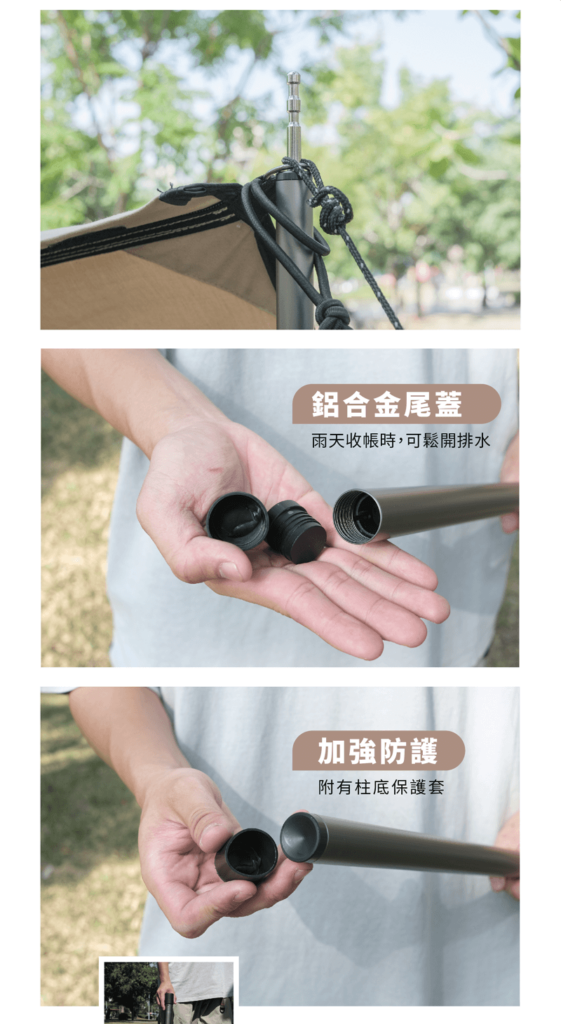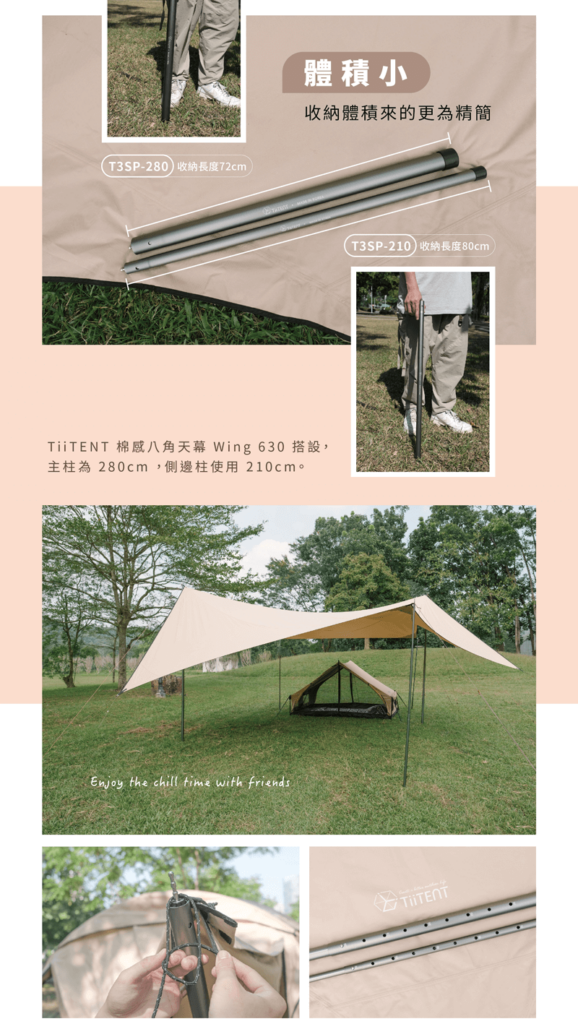 The anodized surface of this product may appear uneven in color under light, which is a normal phenomenon.
Scratches, minor oxidation, and other marks may occur during the manufacturing, transportation, and storage of the aluminum tube, but they do not affect the product's functionality. Please make sure you can accept these before making a purchase.