TiiTENT's Fire Monster is ingeniously designed to achieve minimal geometric stacking by utilizing the size differences of its hexagonal framework. Once assembled, it becomes a well-ventilated and highly efficient burning machine that can hold a large amount of firewood. Its name, "Wood-eating Monster," is truly deserved.
While enjoying a campfire in the outdoors, be responsible and have an attitude of environmental protection. Be a responsible fire user who cares for nature.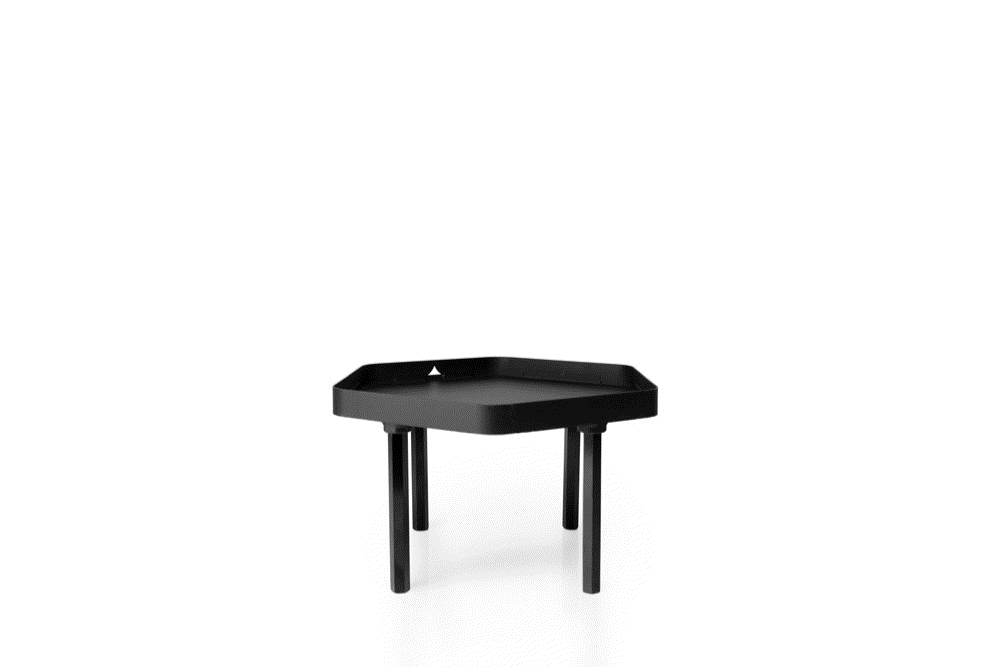 Beautifully designed storage bag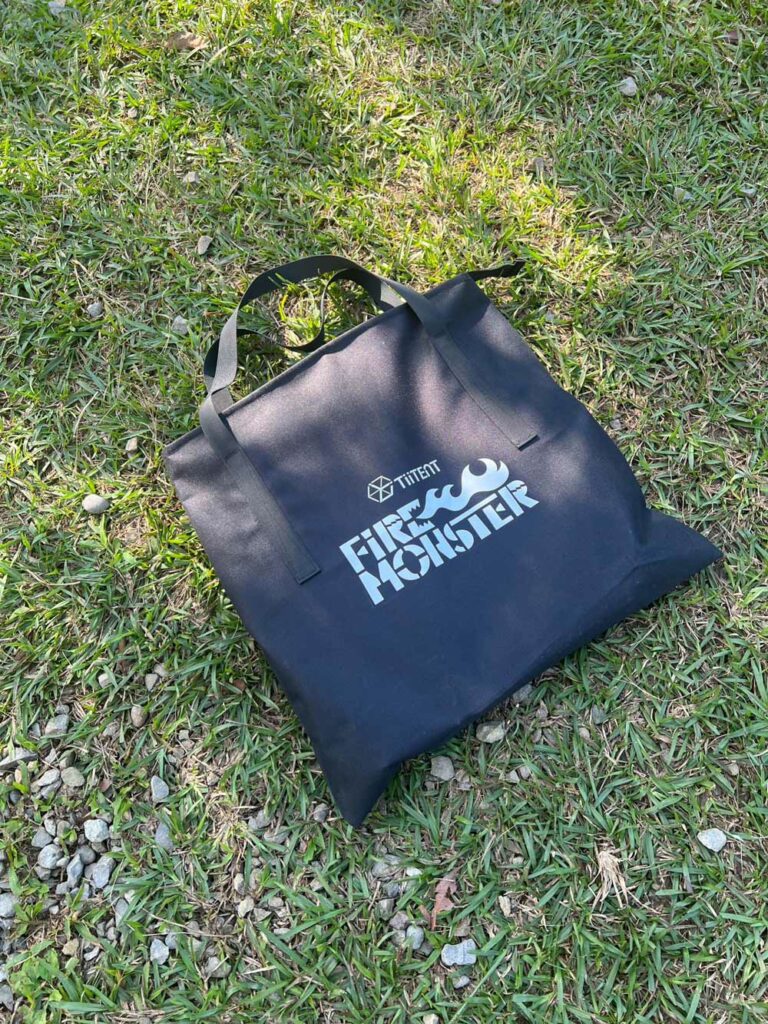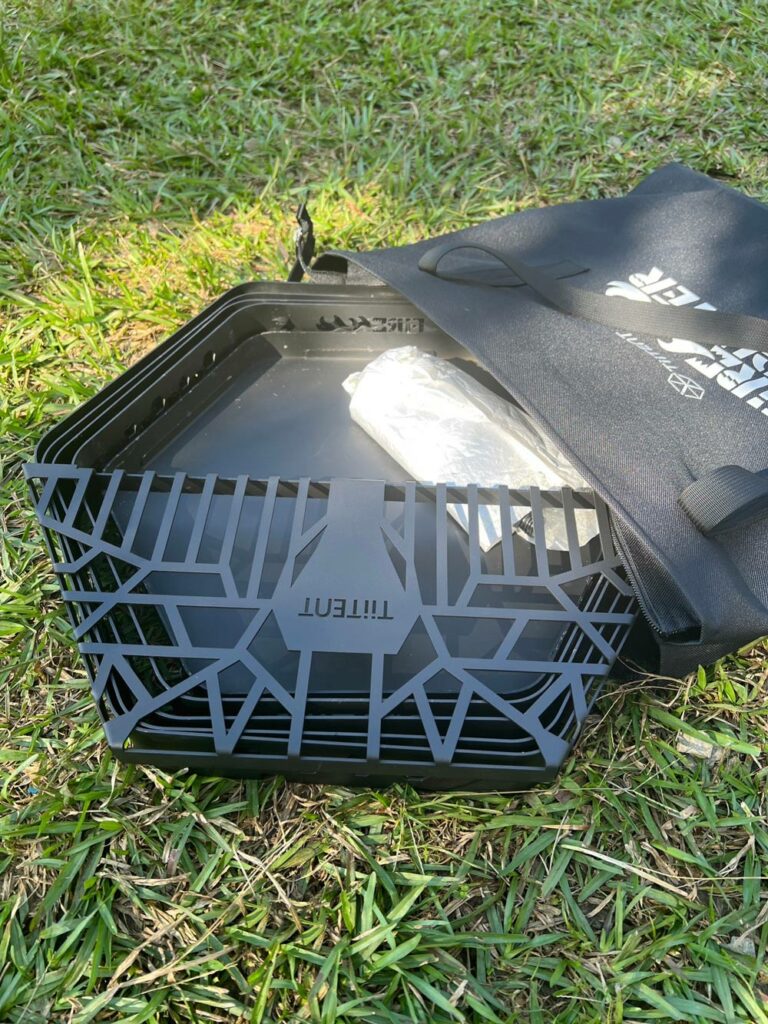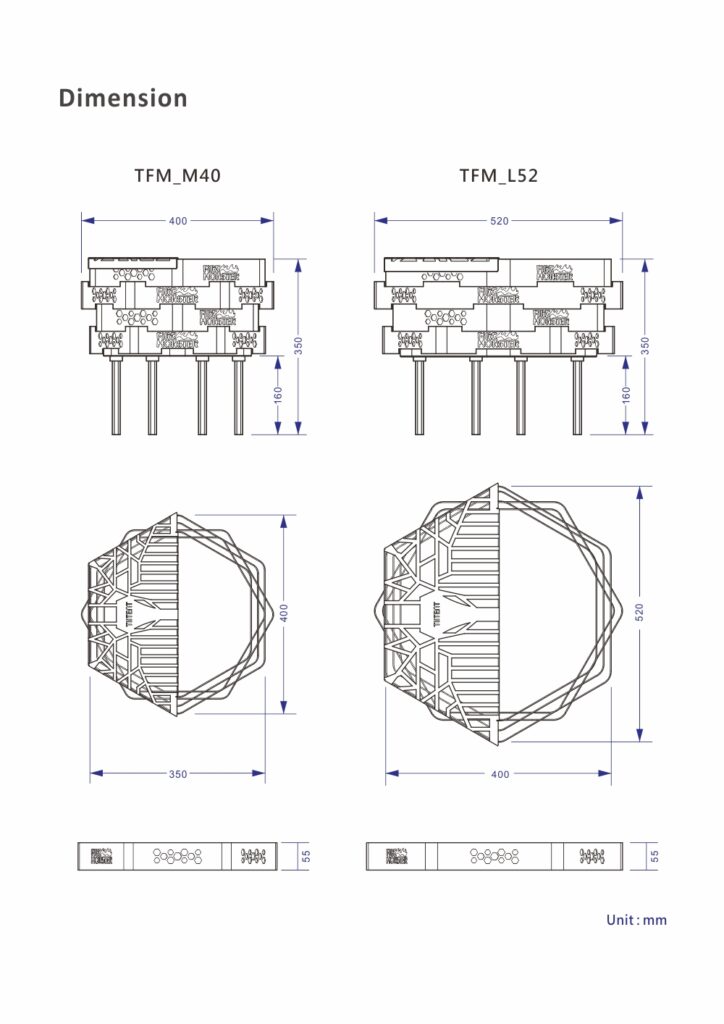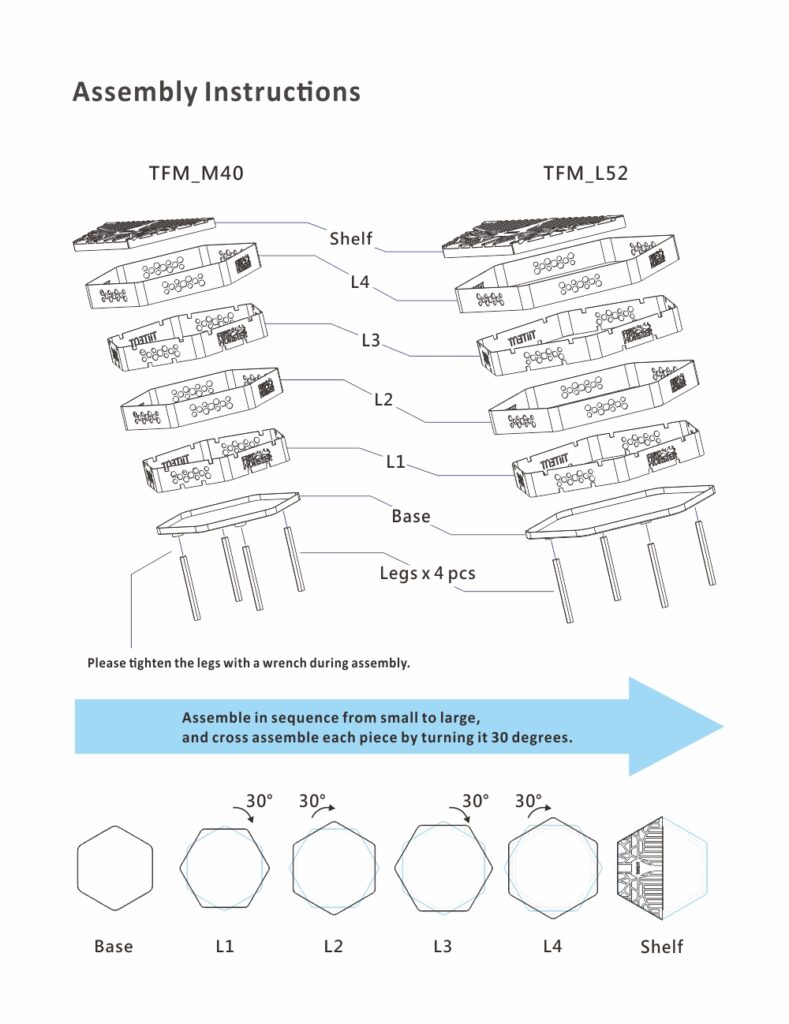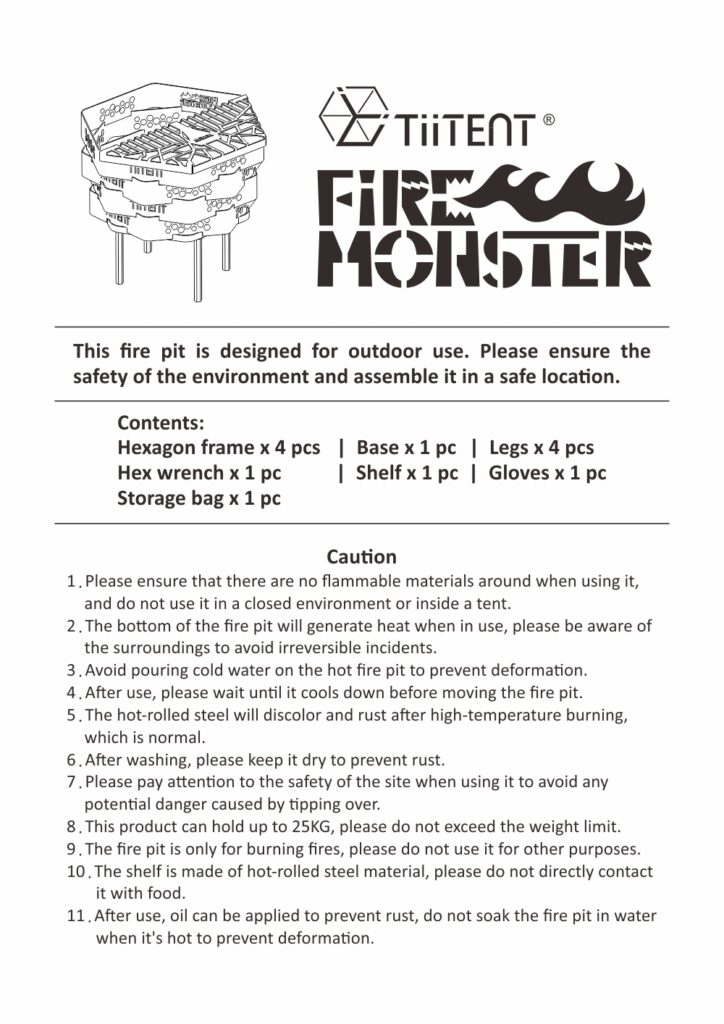 【Product detail】
Contents:Hexagon frame x 4 pcs、Base x 1 pc、Legs x 4 pcs、Shelf x 1 pc、Gloves x 1 pc、Hex wrench x 1 pc、Storage bag x 1 pc
(M) Full size:40cm X 35cm x H35cm
(M) Storage size:40cm X 35cm x H5.5cm
(M) Weight:5.7kg±0.5
(L) Full size:52cm x 40cm x H35cm
(L) Storage size:52cm x 40cm x H5.5cm
(L) Weight:9.35kg±0.5
【Caution】
Please use protective gloves when assembling and storing the fire pit.
During and after use, the body and accessories of the fire pit will be very hot, please be careful not to get burned.
When the fire pit and stove rack are hot, it is strictly forbidden to pour water on the body, otherwise deformation may occur.
Each unit is handmade, and the welding marks on each unit are different.
If you want to prevent rust, please use anti-rust spray, but the color may be uneven after spraying.
【Maintenance】
Due to the nature of the material (iron), it will rust due to moisture and humidity. (excluding stainless steel models)
After using the fire pit, first use a damp cloth to wipe off oil stains such as meat juice, then use a dry cloth to thoroughly remove moisture and humidity,   and finally spray anti-rust spray to reduce rust.
Coating-type anti-rust agents are not recommended because they tend to peel off.