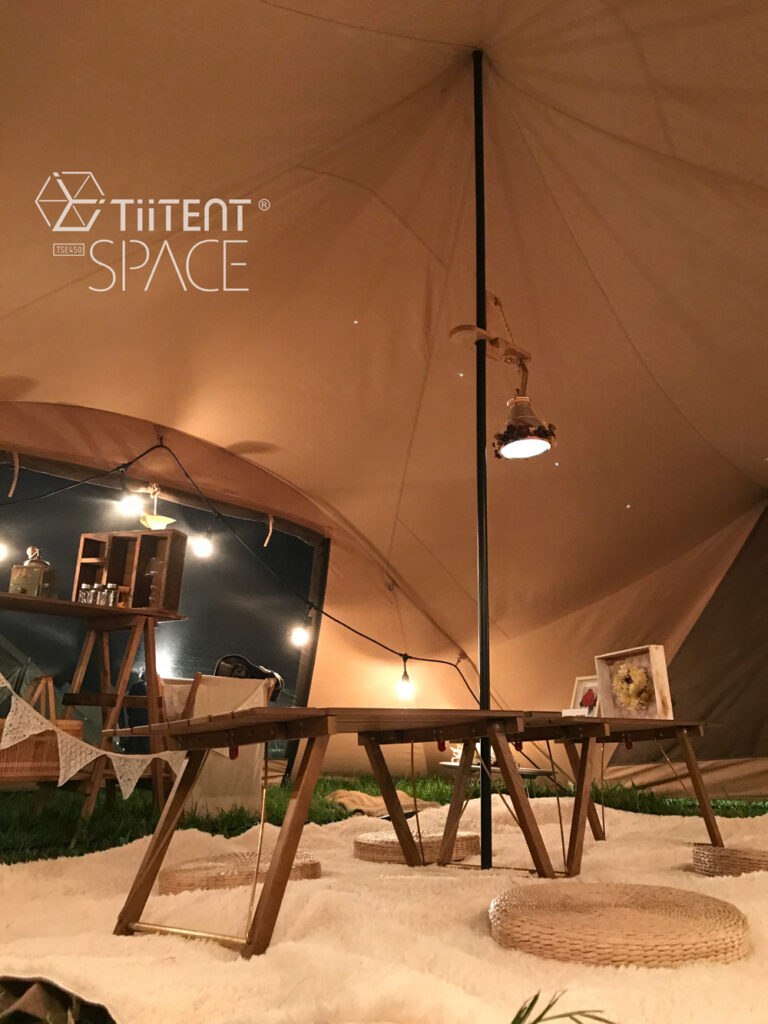 Elegant Design, Large Space
The innovative 450×450 space arrangement solves the uncomfortableness caused by the traditional single and twin peak tents, allowing you to enjoy the flexible space arrangement.
You can use it as a bedroom tent, living room tent or party tent according to your needs.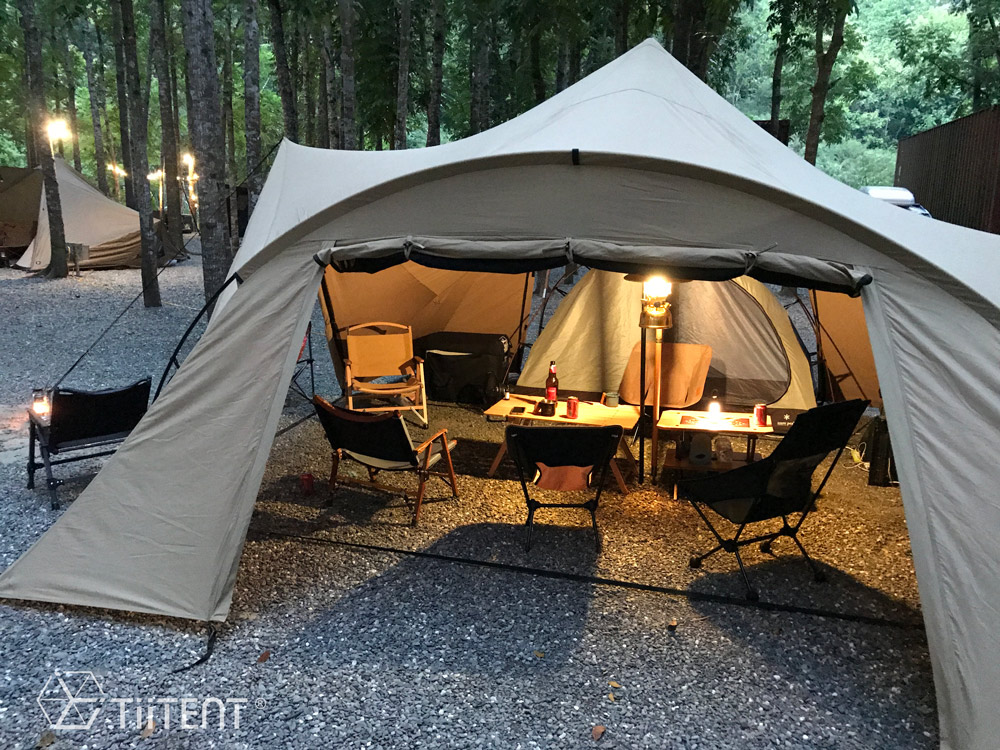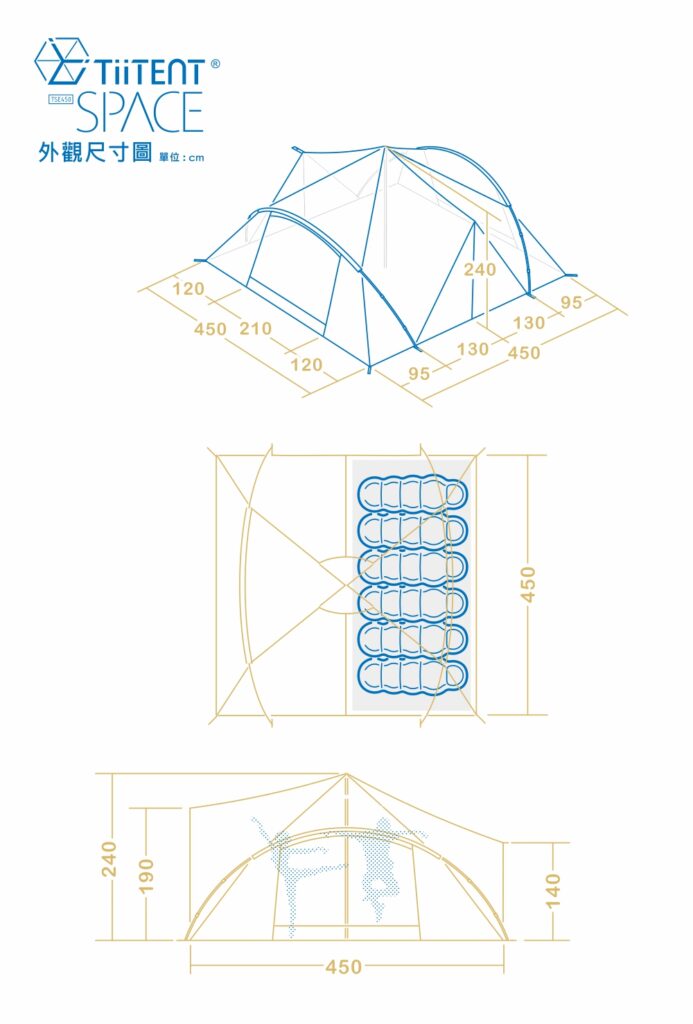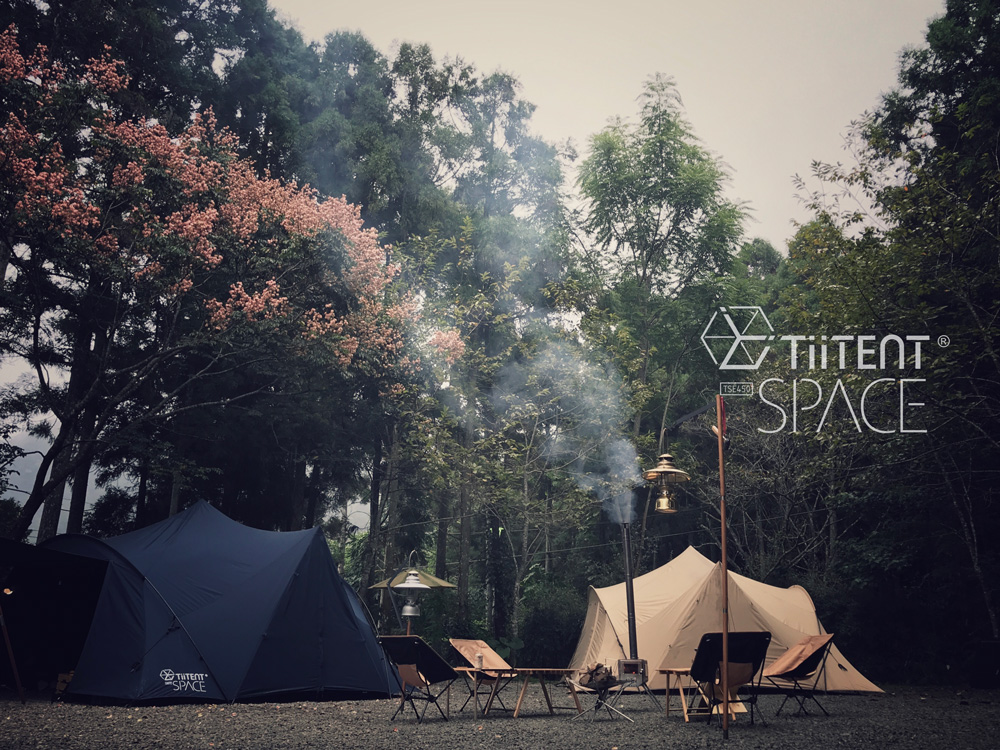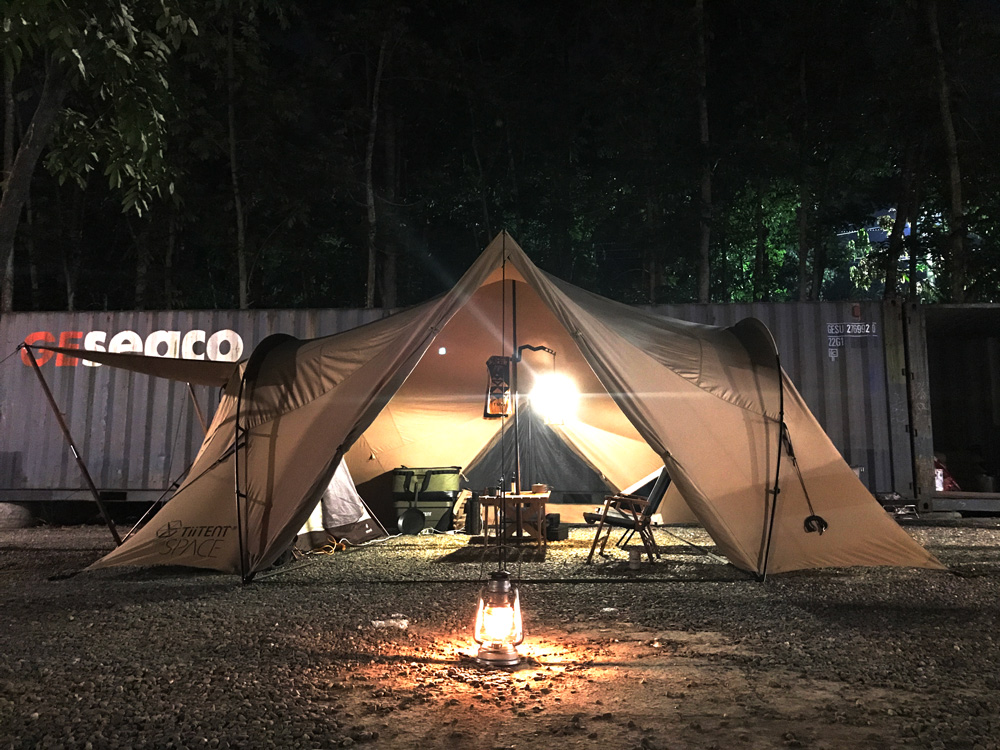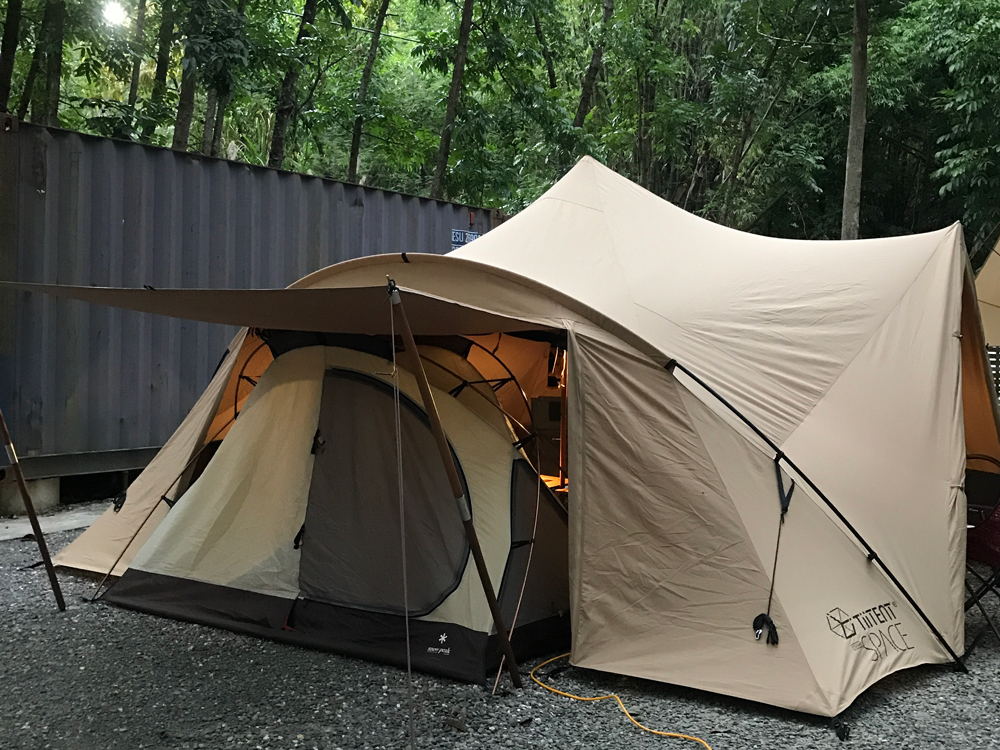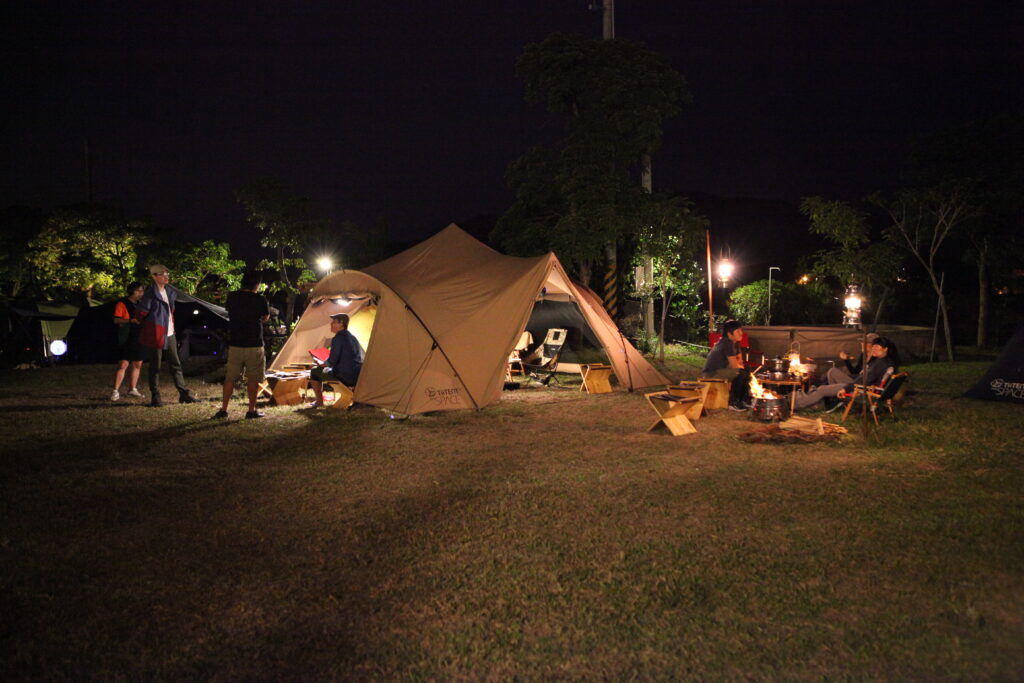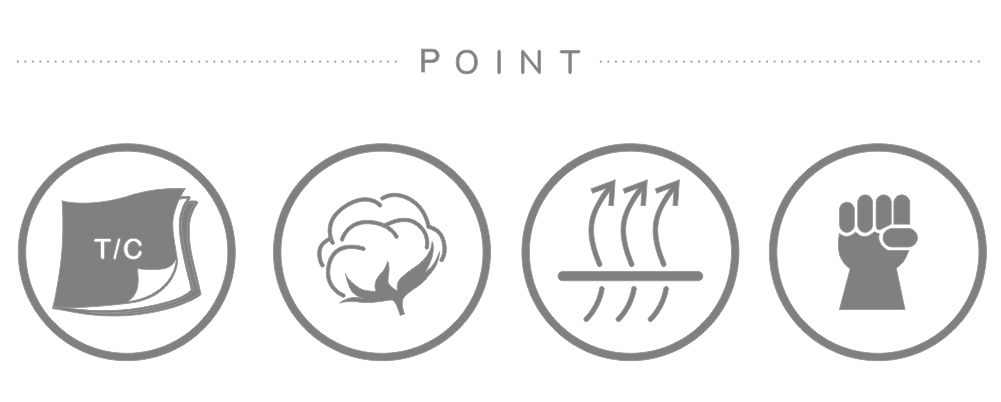 T/C Mixed Cloth
More delicate and soft touch

Better heat and light prevention

High breathability
T/C Mixed Cloth
Space tents deploy tetoron and cotton mixed cloths (T/C Mixed Cloth) with soft touch and good heat/sunlight proof performance. The T/C mixed cloths also known as melamine sponge can absorb water with cotton fabric after multiple uses, making the texture more firm. With the water-repellent surface and light adhesive glue of the inner layer, the water resistance could reach 350mm~500mm, providing the best user experience.
The brand-new tent may have rain seepage because the cloths haven't reached the best performance. The new tents cannot support heavy rain at the very beginning, they are required multiple uses to achieve the best performance.